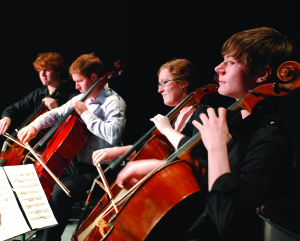 Sunday June 10, 4:00 PM: Cello Seminar Workshop Concert at Hubbard Hall
What could be better than an extended weekend spent with several cellists playing wonderful music? June 10th at 4:00pm Music from Salem's Cello Seminar will perform a workshop concert at Hubbard Hall in Cambridge NY. The Cello Seminar is an intensive weeklong seminar for young professionally bound cellists.
Welcome in the summer with this end-of-the-week cello-bration concert!
Pay what you can – all are welcome!