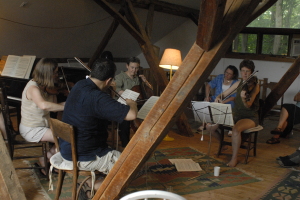 Come to Music from Salem's home in Salem NY for an open rehearsal of the weekend's upcoming concert. This is a fascinating opportunity to observe professional musicians in the process of shaping their musical interpretations. Informal and free!
Located at the Brown Farm,
154 Priest Road, in Salem, New York.
Thursday July 27, 2017 4:00 pm