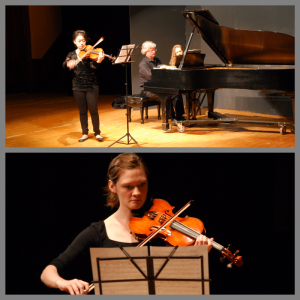 Sunday June 3, 4:00 PM: Viola & Violin Seminar Workshop Concert at Hubbard Hall
Music from Salem's Viola & Violin Seminar participants and faculty will perform a workshop concert at Hubbard Hall located at 25 E. Main Street, Cambridge, NY.
Several professionally bound students share their excitement in presenting what they have learned at the weeklong
Music from Salem
viola and violin seminar at the Brown farm led by
Music from Salem
Artistic Director
Lila Brown.
After a week of collaboration with piano on repertoire from all periods, students and faculty will perform selections from sonatas and chamber music with three minute get-to-know-you introductions about themselves and their pieces.
Pay What You Can is our policy – all are welcome!